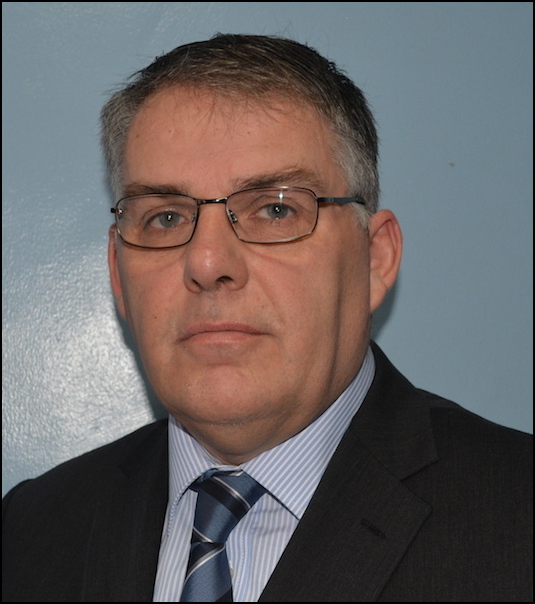 Profile
A Master Mariner with 38 years seagoing experience. Having sailed on Cargo vessels, Platform Supply, Seismic survey, Geotechnical, and Towing vessels and graduated through the ranks from Able seaman to Captain on the ships.
Terry has also gained shore experience (3 years) working as a Marine Safety Superintendent DPA/CSO with extensive experience in the ISM-ISPS-MLC-IMO-SOLAS-MARPOL codes, dealing with offshore vessels to cargo, seismic, survey, ROV & geotechnical vessels.
From 2011 Terry has been involved in the Marine Offshore sector which includes conducting Risk management, Marine warranty survey's (MWS) pre-hire suitability surveys, P&I Insurance surveys, towage, OCIMF-OVID Audits, IMCA Inspections, OGP Technical audits, sailing offshore as a Marine Representative, HSE Representative, during this time he was working on projects for ExxonMobil, Shell Brunei, Shell China, BG International, BG China, ROC Oil, Chevron, Murphy Oil, KPOC, Shell Malaysia and BP.
Since November 2016 Terry Skews has been assisting as a lecturer for DNV-GL at their Maritime Training Academy in the Philippines, facilitating the following courses:
ISM / ISPS / MLC Internal auditor for shipping companies

Superintendent workshop managing day to day operations.

Management of Change (MOC)

Designated Person Ashore (DPA)

Company Security Officer (CSO)

Practical Incident Investigation & Root Cause Analysis

Maritime Risk Management and Incident Investigation

Vetting Inspections
Qualifications
Master Mariner Unlimited

MSc Marine Surveying - Ship Design

Diploma in Marine Surveying specialist modules MODU (Mobile Offshore Drilling Units) & Marine Warranty Surveys

Diploma in Marine & Accident Investigation

TapRoot Accident & Investigation

IMO Model 6.09 STCW Trainer

IMO Model 3.12 STCW assessor

OCIMF OVID Maritime Auditing Course 2011 (Refresher 2013 & 2017)

IMCA-CMID Inspector No: AVI100107

Tactical Leadership In Emergency Response

Tactical Leadership In Emergency Management

Certificate in Naval Architecture

DNV-GL Superintendents workshop

ISSOW (International Safe Systems of Work) Permit to Work

International Oil & Gas HSE certificate (OSHA)

Designated Person Ashore (DPA)

Company Security Officer (ISPS-STCW)

Ships Security Officer (STCW Code Table A-VI/5)

Maritime Auditor / Lead Auditor ISM / ISPS / ISO 9001 & 14001 and OSHAS 18001

Maritime Auditor MLC 2006

ECDIS IMO 1.27 Generic

ECDIS Transas Type Specific

ECDIS Furuno Type Specific

NEBOSH IGC certificate

NCRQ Level 6 Certificate in Applied Health & Safety

NCRQ Level 6 Certificate in Personal Injury Liability and Absence Reduction

NCRQ Diploma in Applied Health & Safety

Behavioural based Safety (ExxonMobil)

IMS5 Front line work site supervisor

CIEH Level 1 Food Safety Awareness

DP Limited Certificate

DNV-GL Train the Trainer Basic & Advanced courses

All STCW (2010 Manila amendments) Standard of Training and Certification and Watch Keeping courses (Expires May 2021)

FOET (BOSIET Refresher) Including Norwegian Offshore (Expires February 2019)

CA EBS (Compressed Air Emergency Breathing System Initial Deployment Training)

GWO (Global Wind Offshore) Basic Safety Training - Sea Survival-Working at Heights - First Aid - Manual Handling and Fire Awareness

Permit to Work (PTW) Applicant & Management - Shell Malaysia

Permit to Work (PTW) Applicant & Management - KPOC Malaysia
Affiliations
IIMS: Full Member of the International Institute of Marine Surveyors (2010) Certificate:

SCMS: Full Member of the Society of Consulting Engineers and Marine Surveyors (2016) Certificate:

RINA: Full Member of the Royal Institute of Naval Architects (2012)

Certificate:

SPE: Full Member of the Society of Petroleum Engineers (2017)

OSPR: Full Member of the Offshore Safety Professional Register Level 5 (2017)

IMarEST: Full Member of the Institute of Marine Engineering, Science & Technology (2017)

Liberian Ship Register - Nautical Inspector (2018)

Luxembourg Ship Register - Nautical Inspector (2018)

IOSH: Grad IOSH (2018)